Welcome to the


WFMA News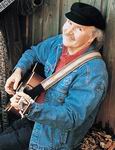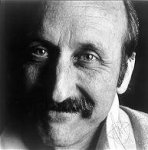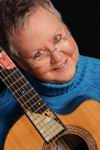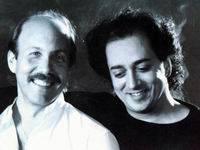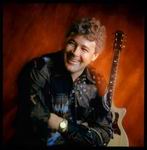 We are delighted to announce that will be participating in our June 1, 2013, Benefit Concert for Madison House Autism Foundation. Madison House specializes in support for young adults with Autism. This concert will be different from our past benefit concerts in several ways. First, the majority of the proceeds from ticket sales will go to Madison House. And second, we plan to present fewer performers, so that you may enjoy more music from each of the artists participating in the show. Some of the most well known artists in folk music are planning to join us for this benefit concert. The concert will take place at the Clarice Smith Performing Arts Center on the campus of the University of MD in College Park. the site of our 25th Annual Benefit Concert. Our headquarters hotel for the event will once again be the Marriott Inn and Conference Center, located just a short distance from the Clarice Smith Center. You can find all the details here. You won't want to miss this show!

A group of WFMA fans ventured north to Maine to attend Remembering Tom Rowe: A Celebration in Song on May 11, 2013, in Auburn, ME. This concert, organized by Tom's son Dave, featured The Dave Rowe Trio, Schooner Fare, The Squid Jiggers, Don Campbell (with his wife Tanya), Danny Quinn and our own Side by Side. It was a wonderful evening of music. Photos of the weekend will be posted here soon.

WFMA is once again hosting monthly showcases in the DC area. Plan to join us on the second Sunday of each month for our "WFMA Showcase at El Golfo." El Golfo is a Latin American restaurant, located at 8739 Flower Avenue, in Silver Spring, MD. Our goal is to bring you performers who have been favorites at our events over the years and introduce new performers to you as well. So far our showcases have featured some wonderful artists and everyone has enjoyed the fine food, service and music.

Our next showcase will be June 9, at 7 pm. and will feature Admission for WFMA members is $10, and $15 fo non-members. More information can be found here. We hope you will be able to join us.


A capacity crowd enjoyed the smooth sounds of The Brothers Four in this very rare East Coast appearance by one of the premier folk groups of all time. Their set included such Brothers Four classics as "Greenfields," "The Green Leaves of Summer," "Yellow Bird," and their powerful "Train Song Medley." Other folk standards included in the set were "This Land is Your Land" and "Where Have All the Flowers Gone?". The audience was delighted to have the opportunity to enjoy their music and gave The Brothers Four an enthusiastic standing ovation at the conclusion of their performance. Mary Cliff, host of Traditions on WAMU, served as MC for the evening. Side by Side, Doris Justis and Sean McGhee, provided an entertaining opening set that included many fan favorites, including "Ready for the Storm" and "Afternoon Delight."


We have added a new feature to the WFMA website. Visit our Musical Notes page to see current items of interest to the DC area folk music community. The current notes include:

One of our members is interested in selling his collection of folk LPs.

You can find all the details on the Musical Notes page.


Our WFMA "House Concert" on Saturday, July 7, 2012, at the home of Bruce Cohen, in Silver Spring, MD, featuring was a wonderful evening of music. The 100+ degree temperature did not discourage folks from getting out to enjoy this very talented musician. delighted audiences at both our 15th Annual Benefit Weekend in 2000, and our 18th Annual Benefit Weekend in 2003. And Jack did not disappoint the fans that braved the heat to come out to hear him. Jack's music was shaped by a 50+ year career of playing folk, rock, jazz, R&B, classical and the popular music of the 30s, 40s and 50s. He is counted among the most dynamic performers on today's "folk" circuit. And as an added feature, a Silver Spring artist, Ryan Eicher, exhibited his intricate and colorful pendants of blown glass.


After leading WFMA since its inception, WFMA Founder and President, Dick Cerri, has retired as WFMA President. Dick, along with Tom Paxton, founded the organization in 1982 and has been the guiding force behind WFMA for 29 years.

Under Dick's leadership, WFMA sponsored a wide variety of events in support of its mission to bring performers and fans together in ways that support the intimate nature of the folk tradition. While in recent years we have focused on our Annual Benefit Concert, WFMA has also sponsored monthly showcases, group travel to see performances around the country and many unique events in the Washington, DC area. Through these activities and his radio show, Music Americana, Dick introduced many Washington area fans to the music of his favorite artists, to the delight of fans and performers alike.

We have decided to reorganize WFMA in order to better continue the work that Dick began in 1982 and have elected a governing Board and Officers. Now serving as Co-Presidents are Doris Justis and Chuck Morse. Jim Jones is the new Vice-President and Paul Demmitt is our Secretary. The duties of Treasurer will be shared by Naomi and Eric Horowitz. Other members of the Board are Fred Cherney, Bill Mims, Joanne Nanna, Nancy Votel and Steve Rosenberg.

While we will miss Dick Cerri at the helm of WFMA, we will continue to rely on his experience and expertise whenever possible. As we complete the work of establishing the new organizational structure, we are also planning some exciting events in the WFMA tradition. Watch for more details to be announced soon.


The long awaited Tom Paxton Celebration DVD is now available! This DVD contains highlights of the Tom Paxton Celebration Concert, May 3, 2008 and includes performances by Tom Paxton, The Chad Mitchell Trio, Peter Yarrow, Noel Paul Stookey, The Limeliters, Christine Lavin, Ann Hills, Carolyn Hester and Side by Side. More details can be found here.


The WFMA Store is now Online. WFMA products may now be ordered online using a major credit card. New WFMA "Friends of Folk Music" memberships can also be processed through the online WFMA Store. New members will receive a free gift: Give Yourself to Love, a special CD containing highlights of the 15th Annual WFMA Benefit Weekend.





To receive WFMA updates via email, request to be added to our email mailing list.