presented

Folk on the Water: The End of the Loop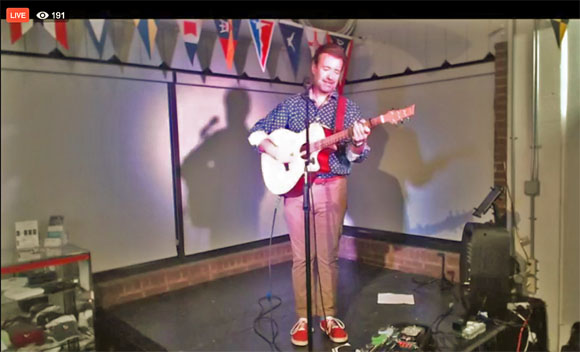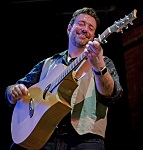 Yachtsman-troubadour and Maine native, is a singer-songwriter and interpreter of traditional and modern song—whose 30-year career has had him on stages all over the eastern seaboard and throughout America's heartland. Dave's handmade, heartfelt music springs from deep roots borne out of the song traditions of Ireland and the British Isles, cultivated in the roots music of North America, and filtered through Dave's classical training. Armed with his guitar, a dream, a quick wit, a soaring tenor voice, and the heart of an entertainer, he's enthralled audiences everywhere he's gone.
Back in the "before-Covid-19-times," Dave was scheduled to perform this concert at the Lyceum in Alexandria, VA on May 9, 2020 to celebrate coming full circle on his 6000-mile Great Loop journey on M/V Stinkpot, his 1987 Bayliner 38' motor yacht. But in these days of social distancing, we decided to move this concert ONLINE!
Well over 200 fans from all over the world were able to watch this concert for FREE on Facebook! No secret handshake. No quid pro quo. Just fun, mirth, and music for everyone!
If you were unable to view the concert live you can still enjoy the music from the comfort and safety of your own home by going to this link:
https://www.facebook.com/daverowefolk/videos/2868396599943498/