An Evening with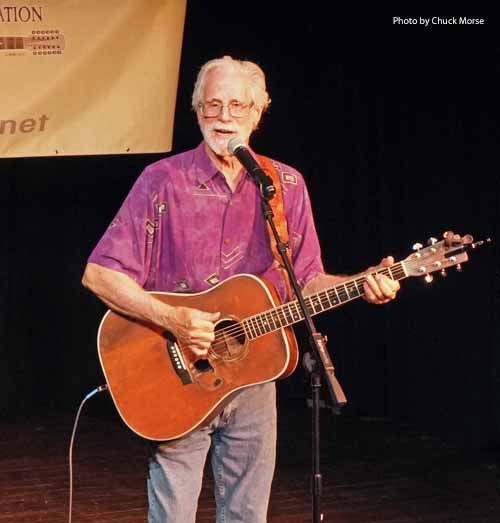 Sunday, June 16, 2019 - 7:30 PM
The Arts Barn
311 Kent Square Road, Gaithersburg, MD 20878
We hope you to join us for an amazing evening of music by the one and only,
delighted audiences at our 15th Annual Benefit Weekend in 2000, our 18th Annual Benefit Weekend in 2003 and our 23rd Annual Concert in 2008. He also did not disappoint fans who gathered at the home of Bruce Cohen, in Silver Spring, for our very first WFMA House Concert in 2012. It took us a while, but we finally got Jack back for another concert, and those who were there thorougly enjoyed his performance.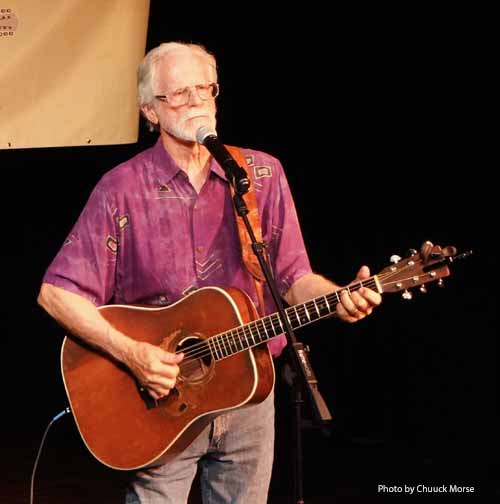 The music of rooted in his native South Carolina, was shaped by a 59-year career of playing folk, rock, jazz, R&B, classical and the popular music of the 30s, 40s and 50s. He is counted among the most dynamic performers on today's "folk" circuit - "...one of the most enlightened and entertaining performers I've ever encountered," said Dave Humphreys of Two-Way Street Coffeehouse in Downer's Grove, IL. Jack is considered a "musician's musician," an uncommonly unique guitarist, a writer of vivid songs with a strong sense of place, and a storyteller in an old Southern tradition who further illustrates each tale with his guitar. Rich Warren of WFMT Chicago's The Midnight Special said, "His artistry is nothing short of amazing".
Avoiding the compromises of the commercial music industry, Jack prefers touring under the radar, playing concerts, large and small, week in and week out, from the sheer love of music and performing. Playing for more than 50 house concerts each year, Jack enjoys the intimacy of that venue most of all, with a more personal connection to his listeners. Jack is a sought-after artist on all contemporary acoustic music stages, from coffeehouses and festivals to music halls and city arts stages. From acclaimed appearances at the Newport, Boston, Philadelphia, Kerrville, New Bedford SummerFest Folk Festivals, his musicianship, songs, stories and commanding presence have established him as an uncommonly inspiring and influential performer.
Jack has eleven CDs of original music on the Wind River (Folk Era) label, the newest being Far Away, Long Ago, plus his DVD High Cotton, a video collection of on-stage performances. The CD Don't Let Go, is a collection of cover songs reflecting major influences on his musical development. Jack has produced all of his own recordings plus CDs by Mickey Newbury, Ronny Cox, Eric Schwartz, and others.
His songs have been recorded by artists ranging from Tom Jones and David Clayton-Thomas to Chuck Pyle, Cindy Mangsen, Ronny Cox and Lowen & Navarro. In addition to his solo career, as a guitarist he has accompanied such luminaries as Tom Paxton, Peter Yarrow (of Peter, Paul & Mary), Mickey Newbury and Harry Nilsson.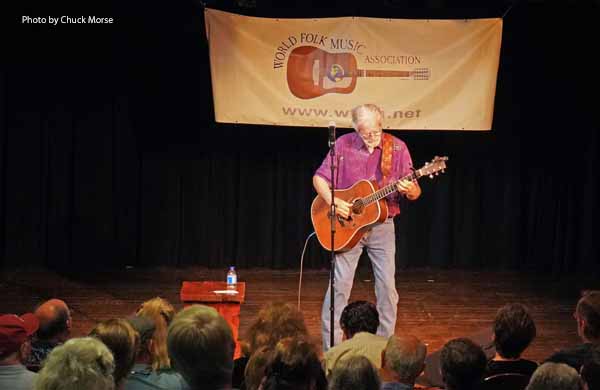 ---
Location: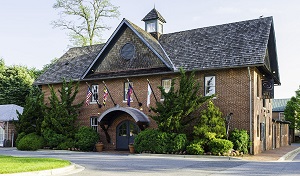 Gaithersburg Arts Barn
311 Kent Square Road
Gaithersburg, MD 20878
Recalling the charm of a bygone era, the Gaithersburg Arts Barn is a beautifully renovated stable that once housed horses on the former Tschiffely estate. Today, the Arts Barn is part of Arts on the Green, Gaithersburg's home for visual and performing arts. In addition to a 99-seat theater, the Arts Barn offers rotating art exhibits, artists-in-residence studios, a gift shop featuring artist-made items, and an active schedule of visual and performing arts classes, workshops and camps for children and adults.