The WFMA John Denver Memorial Award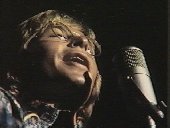 In a career that spanned more than two decades, John Denver earned international acclaim as a songwriter, performer, actor and humanitarian. At the time of his death in 1997, people around the world mourned the loss of a man who demonstrated deep concern for people and the environment, a man whose activism nearly eclipsed his musical achievements. John considered himself a global citizen. "I want to work in whatever I do in a way that is directed towards a world in balance, a world that creates a better quality of life for all people." To accomplish his mission, he was one of the founders of The Hunger Project, and was awarded the Presidential "World Without Hunger" Award. He was a supporter of the National Wildlife Federation, Save the Children, The Cousteau Society, Friends of the Earth and the Human/Dolphin Foundation. The World Folk Music Association established the John Denver Award in 1999 to acknowledge his music and the many contributions he has made to make our planet a better place.
---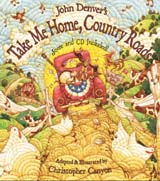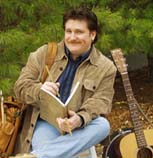 On January 28, 2006, at the 21st Annual WFMA Benefit Concert, the 2005 John Denver Memorial Award was presented to Dawn Publications. Accepting the award was Christopher Canyon, illustrator of the books in their "John Denver & Kids" series. Dawn Publications is a Nevada City, CA-based publisher that began connecting people with nature by publishing "Sharing Nature with Children" in 1979. With authors and illustrators all over the U.S., Dawn Publications offers more than 80 titles, as well as a series of guides to assist teachers in sharing nature with children. Christopher Canyon is the illustrator of several wonderful books for children. He has adapted and illustrated three of John Denver's songs as Children's books: "Sunshine on My Shoulders" (2003), "Ancient Rhymes: A Dolphin Lulaby" (2004) and "Take Me Home, Country Roads" (2005).

---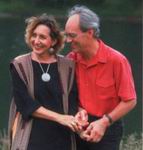 On January 16, 2004, at the 19th Annual WFMA Benefit Weekend, the 2003 John Denver Memorial Award was presented to Greg Artzner and Terry Leonino are well into their 31st year as the musical duo performing at festivals and concert stages throughout North America and Europe. is well known for performances of hard-hitting topical songs and as regular performers at Phil Ochs Song Nights. Terry and Greg continue to reflect their life experiences in their work as they frequently raise their voices in support of the ongoing struggles for civil rights, freedom, justice, and peace. Their musical work has supported the work of such notable groups as National Audubon Society, National Wildlife Federation, the National Wildlife Refuge System, the National Park Service, and Hudson River Sloop Clearwater. They have been featured presenters for environmental education associations around the country.

---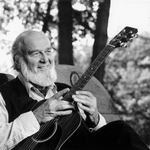 On January 17, 2003, at the 18th Annual WFMA Benefit Weekend, the 2002 John Denver Memorial Award was presented to Tom Wisner. Tom, a native of the Chesapeake watershed, was a singer, songwriter, and educator devoted to raising awareness of the spirit and beauty of place. He was the recipient of the Maryland Governors Citation as well as excellence awards from the University of Maryland and from the President of the United States for the unique quality of his work to preserve the Bay using song and stories in education programs for all ages. He was trained in both ecology and the arts and has worked as a naturalist, teacher, and graphic and performing artist. Tom Wisner passed away on April 2, 2010, after a battle with lung cancer.

---
On January 13, 2001, at the 16th Annual WFMA Benefit Weekend, the 2000 John Denver Memorial Award was presented to . Bill has been singing and writing songs since the '60s when he preformed and co-wrote songs with John Denver. His "Take Me Home Country Roads" catapulted John Denver into national prominence. John Denver has recorded over a dozen of 's songs. Bill was the co-producer of "John Denver Remembered - By the Old Cellar Door Gang", a live concert presented at the 1998 WFMA Benefit Weekend.

---

On January 15, 2000, at the 15th Annual WFMA Benefit Weekend, the 1999 John Denver Memorial Award was presented to Kenn Roberts, a member of the popular Washington area folk group, the and the producer of the Tribute to John Denver concert series, recently seen in Washington, Aspen and Los Angeles. One of John Denver's last public appearances was with Kenn Roberts and the in a Cystic Fibrosis benefit concert in Baltimore. Through his annual concerts, Roberts has raised over 1.3 million dollars for Cystic Fibrosis research.
---
On January 16, 1999, at the 14th Annual WFMA Benefit Festival, the first John Denver Memorial Award was presented to Milton T. Okun.