Our January Showcase was cancelled due to weather. We were able to do a short Facebook Live broadcast featuring one of the evening's performers, You can find it in the Video section of our Facebook page: www.facebook.com/WFMA.Music/'.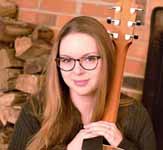 is a songwriter/singer from as north as you can get south of the Mason-Dixon line. Born and raised in Los Angeles, Calif., her sound is based on a steady diet of country, folk, jazz, and Christian influences throughout her formative years.
Eryn happily gave up her career in politics to write songs 7 days a week, drawing on her experiences as an army veteran, a cop's wife, and a homemaker in the Maryland suburbs.
Eryn was named American Songwriter Magazine's November/December 2017 Lyric Contest Winner for "Old Habits." She was also named "One to Watch by the Nashville Songwriters Association International and a Top Ten Favorite by TAXI A&R.

---
is a songwriter and multi-instrumentalist, a finger-style guitar player, a fly-fisherman, and a beer drinker. He watches more than he talks, the guy at the end of the bar nursing a drink while the afternoon light angles in, letting the conversation pile up around him like snowfall. He grew up in New Hampshire, outside of town in a cabin built by his parents. His father was a drummer who held down a regular country gig, and nights after work he would loosen his tie and show his son the finer points of Ginger Baker and Elvin Jones. In New Hampshire they drove around in trucks, and Prine and Dylan cassettes showed up in most of those trucks. Zak made Eagle Scout, got his knots down. Then it was college and out, wandering the country from the desert Southwest to Great Plains until he ran out of money, washing windows to work up the bus fare home. After a while it seemed like he ought to write some songs, and he did: heavy songs with a light touch; an AM radio throwback voice and an intricate finger-style technique framed by a drummer's rhythm.
Since then, Trojano has found a variety of outlets for his diverse musical interests: co-founding the much acclaimed folk trio Rusty Belle in 2006, appearing on records by Chris Smither (Time Stands Still, Still on the Levee), Jeffrey Foucault (Shoot the Moon Right Between the Eyes), Peter Mulvey (Letters From a Flying Machine) and Chris Pureka (How I Learned to See in the Dark). All while touring and releasing his solo records (Two Lines, Yesterday's Sun, I Took Molly to See the Butterflies).
In recent years, Trojano's solo work has found the spotlight with discerning listeners everywhere. Stage by stage, in clubs, music halls, bars, and coffeehouses across the country, he has honed a live show that keeps audiences glued to the stage, like a rare conversation with an old friend who doesn't usually say much, but plays a mean guitar.
In over a decade writing, recording, and performing music professionally and sharing studios and stages with his band Rusty Belle, or supporting touring acts like Chris Smither, Kris Delmhorst, Jeffrey Foucault, and Peter Mulvey, Zak Trojano has evolved his own thing: A warm baritone supported by an old Martin guitar and low tuned Weissenborn lap steel. His complex finger style technique was born out of the country blues tradition through years of immersion in the work of players as diverse as John Fahey, Chet Atkins, and Merle Travis.

---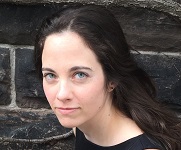 is a mighty singer, a story sculptor, and a truth teller from Toronto, Ontario. She has toured across Canada and the USA and believes in poetry and the power of one person and one instrument. Shawna's vocals are brewed by years of classical training followed by years on the road finding her own voice singing folk songs. Her performances capture audiences with grace and intimacy whether the setting is a living room, a festival stage, or the bar car of a passenger train. She has a whole band under her fingertips, with a remarkable lyrical fingerpicking guitar style. Shawna loves the landscapes of her travels and while weaving them into her songs, she has also been portraying them on canvases, painting one-of-a-kind works of art inspired by the rich scenery she sees on tour.