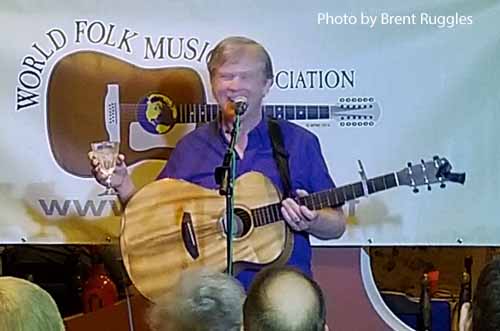 Singer-songwriter grew up in County Roscommon, Ireland, and came to the US in 1982 when he joined the US Navy in London, England. He spent five years as a photographer on the USS Dixon in San Diego, California, and ten years working in television and video production in North Carolina and Maine. Later he taught children with special needs but decided to pursue music full-time in 2014. He tours Virginia, North and South Carolina, Georgia, Maryland, and Washington DC, accompanying himself on guitar, harmonica, and bodhran (Irish drum). Jim's original songs blend Irish traditional ballad influences with contemporary issues that are often set in the area he resides. The title track of his second CD Sweet Anne's Road deals with the effects of the war in Afghanistan on a young couple from the rural area of Copper Hill, Virginia. "The Campaign Song" also included on that CD was written after Neil Young asked Donald Trump to stop using his song "Rockin' in the Free World" for Trump's campaign. "The Plight of the Yazidis" was written to raise awareness of the brutal treatment of the Yazidis in Northern Iraq who were mercilessly hunted down by Isis in 2014. "Hot Chocolate" speaks to our need as a society to see the good in each of us. Both songs and 9 other originals are on Jim's latest CD Misty Morning Rain.

---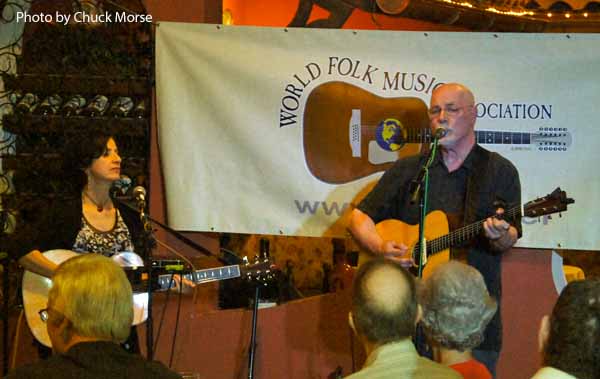 is a husband and wife team/acoustic folk duo frequently complimented for their well-blended vocal harmonies and thoughtful repertoire. Comprised of Joe on acoustic guitar and Elena on acoustic upright bass, micro-bass, and guitar, together they perform select songs by legendary and contemporary folk artists as well as songs of their own crafting. Joe's urban roots, his innate love of story-telling and quirky sense of humor are his main sources of inspiration. Having grown up on three continents, Elena's songs are naturally inspired by her cross-cultural upbringing, ethereal musings, and human sensibilities. The music of reflects a blend of musical and life influences and world views that weaves a rich tapestry.
Since 2014, has been performing at local coffeehouses and music venues in the Washington, DC and Frederick areas (including the WFMA Showcase, 333 Coffeehouse, the 2015 Takoma Park Folk Festival), and opened for Mustard's Retreat at the Cellar Stage. is currently working on their first extended play CD.

---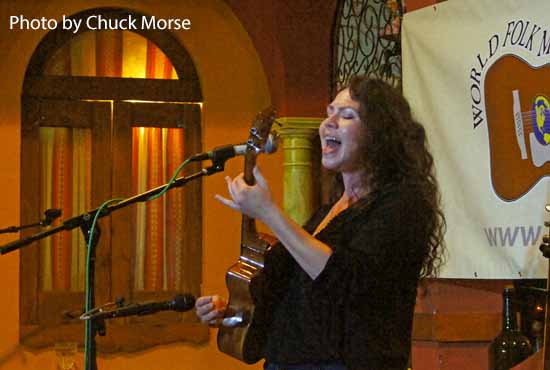 What do you get when a recovering reporter, performance poet and fairy tale collector writes songs? has co-fronted Baltimore's ilyAIMY (i love you And I Miss You) for 15 years, playing everything from bars to bait shops to clothing-optional resorts nationwide. After a solo stint backing Dar Williams, Lloyd started work on a solo CD. 2017's A Message in the Mess is exactly that: A storybook drawn from real life, but populated by colorful, larger-than-life characters: Hippie Tooth Faeries, Jackson Pollock reincarnated as a flock of pigeons and aspiring animal crackers. The common thread: Lloyd's hand percussion and stunning, emotive alto, pushed to new limits in inventive arrangements. She is both a 2017 Telluride Troubadour Finalist and a Falcon Ridge Folk Festival MOST WANTED Artist. 2018 is off to a great start with the Songwriter's Association of Washington/Mid-Atlantic Song Contest Director's Award for "Album of the Year."