17th Annual Benefit Weekend Reception
Attendees with Saturday night reserved seating tickets were invited to attend a desert and coffee reception with the performers following the show. The reception was held at the WFMA headquarters hotel - the Holiday Inn National Airport in Arlington, VA.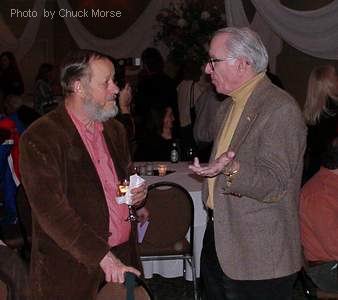 Joe Hickerson (left) talking with Pete Frailey
---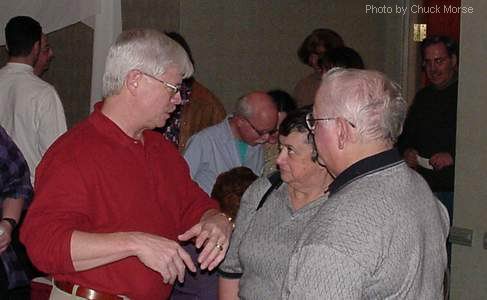 Steve Romanoff of discusses the WFMA Cruise to Bermuda with Phil and Doris Davidoff of Fan Club Cruises
---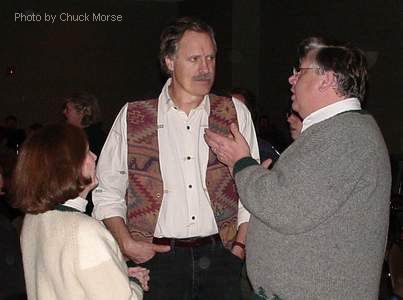 talks with concert goers.
---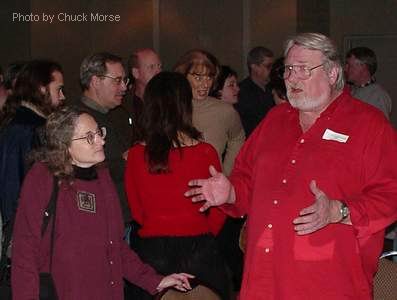 Rob Carlson of holds forth.
---
Sean McGhee of (left).


Go to the Friday night concert page.
Go to the Saturday night concert page.
Go back to the 17th Annual Benefit Weekend page.