A Holiday Concert and CD Release Party
with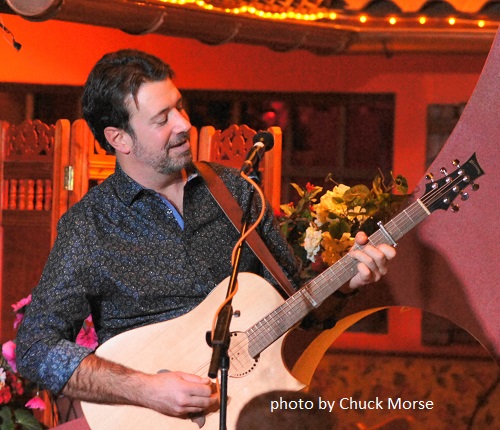 Thursday, December 15, 2016 - 7:00 PM
Positano Ristorante Italiano
(Red Fox Inn Room)
4948 Fairmont Ave., Bethesda, MD 20814
We hope you to join us for a delightful evening of holiday songs and the release of Dave's latest CD, recorded live on May 26, 2016, at Baldwin's Station in Sykesville, MD.
Maine native, grew up with folk music flowing through his veins. The son of the late Tom Rowe (Schooner Fare), there was always a sort of expectation that Dave would "join the family business," which he did at the tender age of 15. With fifteen critically-acclaimed recordings under his belt—by himself and with his various bands—and a career in the music business that has endured for some 26 years, Dave is a force to be reckoned with. A long-time staple of pubs and music halls throughout New England, Dave has spent more than half of his life playing sing-alongs having a rollicking good time for himself. He has decided it's time to take his well-honed solo show on the road to concert halls and festivals around the US and Canada.
Having cut his on-stage teeth on the rough edge of Irish pubs, Dave is a singular entertainer, able to relate to even the most reticent audience members and get them singing along. He firmly believes that singing is balm for the soul, and that singing together—whether in choirs, in pubs, at concerts, or in kitchen parties—is a primary part of the human experience (it certainly has been for him).
When Dave is not touring, you can find him writing songs on his back porch at his home in Portland, working on the house or in his small yard, enjoying the sea air, and walking or bicycling and enjoying the beauty of Maine's largest city.
---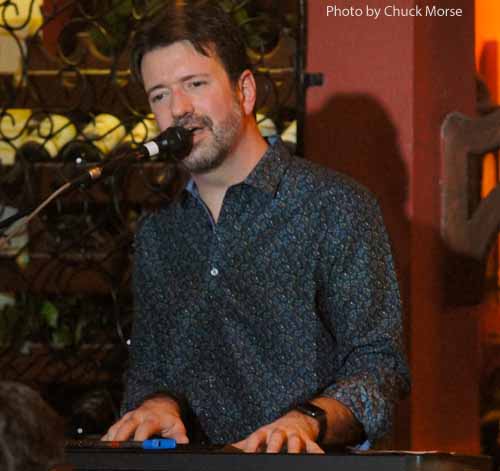 ---