Actor, Author, Singer/Songwriter, Storyteller
Sunday, April 23, 2017 - 7:00 PM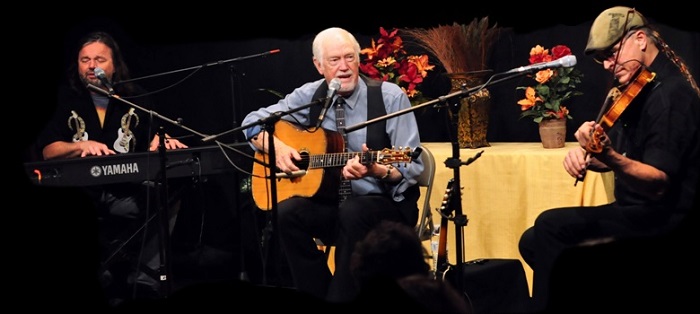 Ronny Cox is a superbly talented singer-songwriter, musician and actor who has been consistently active in the music world and Hollywood for over 40 years. Ronny's music is eclectic, a woven tapestry of songs and stories with an over-all arc that eventually comes together and tells something about "the human condition". Scores of fans and promoters will attest that attending one of his performances is one of the greatest evenings to experience. With the gift of a consummate storyteller, he shares funny, sad and tender moments. His loyal band of listeners are blessed, if only for a while, to spend time with a truly remarkable man. Enhancing these great stories is the music provided by Ronny and his band of world-class, virtuoso musicians.
A look of familiarity has helped make Cox one of Hollywood's most versatile character actors. His first time in front of a camera featured him playing the guitar in the Dueling Banjos scene in Deliverance, creating one of the most iconic moments in the history of moviemaking. He has also appeared in films like Beverly Hills Cop, Total Recall, Taps, Bound For Glory, The Onion Field, all told over 125 movies and television appearances. Despite his great success in movies and TV, what he says he loves most is singing and playing the guitar. According to him, nothing cuts through to the heart like music. The acting experience simply enhances his musical and song-writing skills.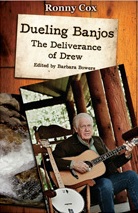 He's an artist who wears a variety of hats………but his first love is music. He's released eight CDs, including the audio version of his book Dueling Banjos: The Deliverance of Drew. The book coincided with the 40th anniversary of the release of the film, and is a collection of stories about the making of the movie.
According to Cox "The truly great thing about music is that it's like a double-edged sword. Songs can be frivolous or sad, but they can trigger an almost overwhelming emotion……immediately. What I have found is that if I open up to my audience, they not only accept that, they also help me get through it. It is that sharing…..of silliness, or sadness, or mutual understanding that I find to be very compelling."
"I have found very few artists that have such a compelling natural ability to engage an audience quicker than Ronny Cox. His warm and amiable nature is genuinely cordial, and a seasoned complement to his musical performance...." -- Ron Jewell. Director, Bartlett Performing Arts and Conference Center, Bartlett, Tn.

Location: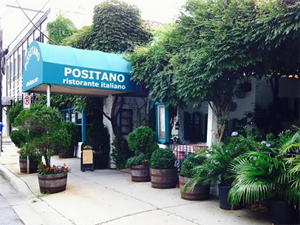 , in the heart of downtown Bethesda, MD, has been owned and operated by the Traettino family since 1977. Positano is a outstanding, full-service Italian restaurant serving lunch and dinner seven days per week, each week, all year. It is conveniently located just 3 blocks from the Bethesda Metro Station with plenty of convenient parking. This concert will be held in the Plaza room, which has its own entrance. (Look for the WFMA sign.)
Directions:
From Bethesda Metro Station: Go up Old Georgetown Rd. three blocks and make a right on Fairmont Ave.
From 495: Exit at MD-355 Bethesda, MD. Take MD-355 (Wisconsin Ave) south toward downtown Bethesda. Make a right on Woodmont Ave. Make a right on Old Georgetown Rd. Make first right on Fairmont Ave. Positano is on the right.
From Washington, DC: Take Wisconsin Ave to Bethesda, MD. Make a left on Old Georgetown Rd. Make your third right on Fairmont Ave.
If you get lost call the restaurant at 301-654-1717. They will bring you in.
Parking:
A county parking garage is behind Positano, with entrances on Old Georgetown Rd. and Woodmont Ave. (Point your GPS to 7689 Old Georgetown Rd. for the Old Georgetown Rd. entrance.)
Parking is free in the garage and on the street on Sundays!