23rd Annual Benefit Concert
January 19, 2008 - 7:00 p.m.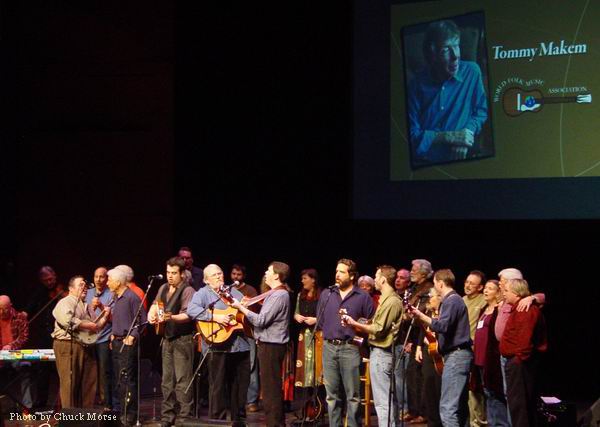 For the last 22 years the World Folk Music Association has sponsored an exciting annual, folk music extravaganza, bringing together a unique mixture of both well-known and lesser known folk performers. It has always been a wonderful opportunity to see and hear your favorite folk performers as well as become aquainted with new ones. From 1986 through 1996 the event was a single concert at Lisner Auditorium in Washington, DC. From 1997 through 2005 the event format was changed to a full weekend of folk music at a smaller venue, the Birchmere, in Alexandria, VA. In 2006 we moved to a new venue, the beautiful Rachel M. Schlesinger Concert Hall and Arts Center at Northern Virginia Community College, Alexandria Campus.


You can now see the photos of the 23rd Annual Benefit Concert.
Golden 100 and Box Seat ticket holders invited to attend a reception with the performers following the show at the Headquarters Hotel, the Hilton Alexandria Mark Center Hotel.
Garage parking across the street from the Schlesinger Center free, courtesy of

Traveling Troubadour
Cruises & Tours.